How do we remember our dead?
Loss of a loved one
Despite the difficulty of the process of getting used to life without a loved one, at some point, a person, albeit reluctantly, accepts the fact that someone is no longer physically there.
What remains are memories and mementos, various objects, photographs, and unspeakable regret for a life that did not live. But when time makes us realize that there is almost nothing we can do to bring back someone of ours, we focus on what we have and what was given to us, which are memories, emotions, and the authentic relationship we had with a loved one.
How do we remember our dead?
Over time we manage to turn our thoughts away from our loss, and even get busy with work for a short period. However, even then we are easily taken over by some kind of music, a song that remembers us, or lyrics that instantly make us feel sad and melancholic…
In addition to annual commemorations, there are holidays, celebrations, and other important dates which will never be marked in the same way, because they have become days that additionally emphasize an irreparable absence.
Places can often provoke our emotions. The places we visit inevitably bring us back to a time we can't relive. It is a context that entices us to remember even though this very evocation causes us pain.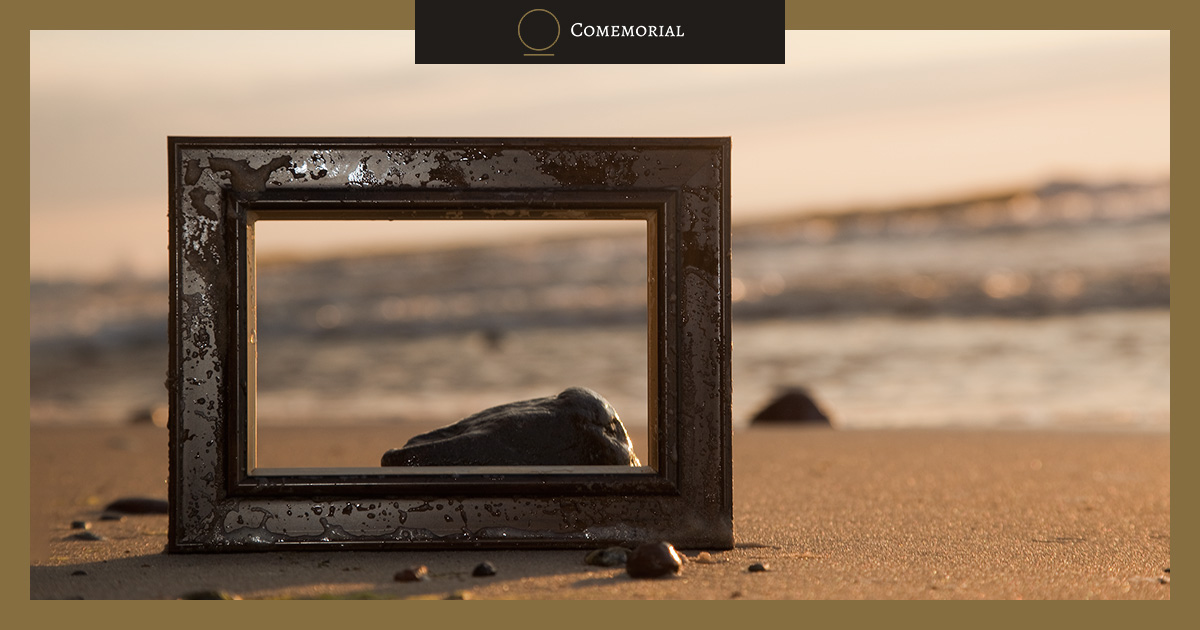 And what if we start to forget?
Although our lives have changed permanently since the moment of losing a loved one, and although it has acquired a different perspective and a more gloomy tone, there is another painful fact related to that moment. We are human, and in addition to being often powerless in how we cope with our sadness, we also forget.
It sounds incredible and almost impossible, but after many years, there comes a moment when we cannot recall the voice of a loved one who has passed away. In the haze, there are gestures, smiles, and facial expressions. The pain is however there, alive and unchanged like the emptiness.
When we realize our memories are fading, the emotions of astonishment and fear are mixed. We experience the loss of a loved one again but in a new way.
That's why it's essential to write. Devoting time and pages to our departed is therapeutic. It allows us to willingly evoke the memories of our deceased, and to question ourselves. It is necessary for us, given suppression can also result in impaired health. This process helps us deal with grief, experience and survive it, to relieve ourselves, but it also does not allow us to forget.
The Comemorial service has been created for this purpose. It is a place where beautiful memories live forever, preserved from oblivion. Life is much more than the year of birth and death, as you can read on a tombstone.
The Comemorial service functions like an online death certificate, i.e. an obituary in which the entire biography of a deceased person fits, because the space is unlimited. Content is available at any time. It can be corrected and changed as memories come to us. The Comemorial service preserves memories forever. It connects ancestors and descendants.